BASSET Training in Schaumburg, Illinois

Who must take the BASSET Certificate
training and test?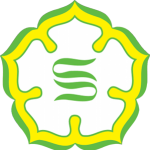 Any employee in Schaumburg who has direct contact selling or serving alcohol to customers is required to take BASSET (Beverage Alcohol Sellers and Servers Education and Training). That is whether they work at a restaurant, bar, hotel, golf course, country club, grocery store or event. Schaumburg currently requires this testing and training as part of Illinois Liquor Control Commission Public Act 99-0046.
ON-SITE TIPS / BASSET TRAINING
Step Solution makes it convenient to train all your employees on-site at your location. We offer the BASSET & T.I.P.S trainings for groups of 10 or more. Each 4-hour session features visual aids, interaction, and question and answer time. 
ALL seller/server training students must renew their BASSET certification every three years (or less, if so required by local ordinance).
TIPS® is recognized and accepted in Schaumburg. It's a custom alcohol awareness program and an approved BASSET provider by the State of IL. Just like the Illinois Liquor Control Commission recognizes TIPS® as the equivalent to BASSET – the TIPS® certification is also valid and accepted by many bars and restaurants nationwide.
We do not provide online BASSET Training since it is not universally accepted.
About Our Training: Each training & testing session is about 4 hours long. A server/seller must pass a required test at the end of training. Then, they are fully certified and receive a temporary ID. The State of Illinois will usually mail the official ID card within a few weeks. There's no age requirement to take BASSET training, but local ordinances vary in each municipality so please check with your locality prior to registering for training.
---
Group discount are available for 11 or more employees.
Call us at 630/787-1002 or email us and we'll provide you with a complete per participant rate.